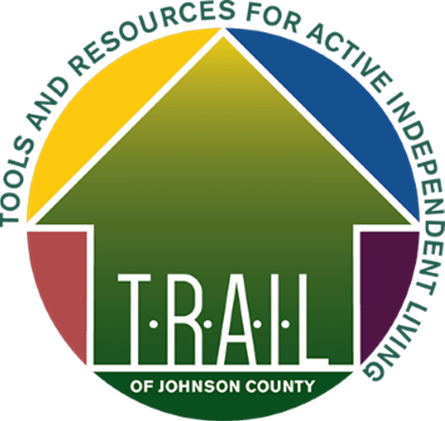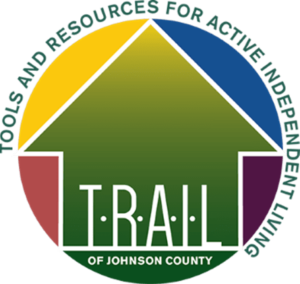 Westwinds Real Estate has been volunteering time to TRAIL of Johnson County since 2019, assisting with general yard cleanup and making minor repairs around members' houses who don't have the means to make those needed house repairs. Westwinds Real Estate is proud to come along side TRAIL as together we help older adults in our community retain independence and age in place. TRAIL's supported membership program is designed for individuals on a limited income. When WWRE President, Todd Case, approached members of TRAIL's board offering to volunteer some maintenance time and expertise to TRAIL, it seemed like a perfect match for supported members. When asked about the relationship between TRAIL and Westwinds Real Estate, TRAIL board President, Susan Shullaw, remarked,
"It's an unexpected benefit of our relationship with Westwinds Real Estate. There's a concept of 'value add' in business, and Westwinds Real Estate has provided value add for TRAIL, making it easier to age in place. Anything we can do to help members with physical aspects is great, but there is a socialization that happens too when your technicians come do work, and that's important too."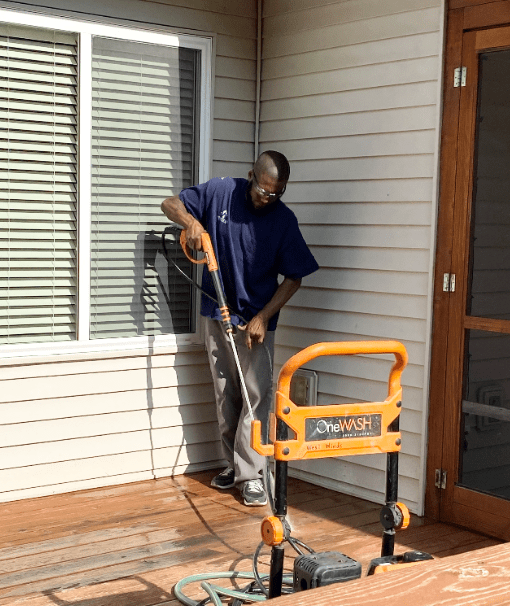 Technician, Jermel Carter, power washing a TRAIL member's deck
Shullaw states regarding Westwinds Real Estate maintenance technicians,"Your team is professional and pleasant and listens to what is needed. They make great suggestions and make it as easy as they can for members who don't have the means to do things around the house. I've only heard rave reviews!"
Last month, TRAIL of Johnson County released their newsletter listing Westwinds Real Estate as one of their 2020 corporate sponsors. For more information on TRAIL of Johnson County, visit their website: https://trailofjohnsoncounty.org/.